New Research: Online Shopping Behaviours of Today's Australians
We believe that everyone deserves exceptional experiences; whether you are a business professional, a student, a grandparent, or a young child. With this in mind, we are always looking for ways to create more meaningful experiences through the work that we do. In order to make this possible, the journey always starts with understanding our audience and our users.
That is why we are excited to share with you our newest research report, "Online Shopping Behaviours of Today's Australians". Produced by registered psychologists and User Experience experts at Sitback, this report is a collection of research insights that explore how older Australian consumers are navigating the world of eCommerce differently to younger Australian consumers, and begins to answer the question of "how can we better capture their attention?"
Why did we conduct this eCommerce research?
While there has been a great deal of research and thought leadership around understanding the characteristics and behaviours of younger generations – like millennials – research around older generations has been neglected in comparison.
In today's world, businesses can no longer apply a 'one size fits all' approach in how they attract consumers. Modern businesses will have to tailor and adapt their approach in order to be competitive.
Older Australians are a growing segment of the Australian population
The 2016 ABS Census of Population and Housing data found that 11.8% of Australians were aged between 55-64, and 15.8% were 65+.
As the proportion of older Australians continues to grow due to an ageing population and increasing life expectancy, these individuals represent an ever more relevant segment of the consumer market.
Older Australians have greater wealth than younger Australians
One pervasive stereotype about older individuals is that they are not wealthy, and therefore not as interested in online shopping as younger Australians. In reality, older Australians tend to have greater wealth than younger Australians since they have had more time to gain their wealth.
In 2015-2016, people aged 55+ owned 56% of the total Australian household wealth. In addition, ABS data shows that as older Australians become more wealthy, they are also spending more compared to other age groups.
Meanwhile, eCommerce is growing at an unprecedented rate, with global eCommerce sales anticipated to reach $4.5 trillion USD by 2021. Businesses and organisations that continue to neglect older Australians in their business and sales strategies, whether intentionally or not, may stand to miss out on substantial opportunities.
Younger Australians have grown up with the internet at their fingertips. However, older Australians have had to adapt to it. This difference between digital natives and digital immigrants is likely to influence how they interact with the online world.
How are the eCommerce experiences of older Australians different from those of younger Australians?
Through our research, we wanted to get a better understanding of how this growing group of consumers are navigating the eCommerce landscape. The hope is that this research enables businesses and organisations to better design services, products and interactions for older Australians – which one day we all will be.
How did we conduct this eCommerce research?
Sitback's team of Experience Designers and Registered Psychologists designed a research survey focused on understanding the behaviours, perceptions and attitudes of older Australians when interacting with eCommerce websites. We distributed it to 1000 people across Australia, aged between 18-90+, and nationally representative of age and gender.
In particular, this study was focused on:
Understanding older consumers confidence in searching for and purchasing goods or services that they want online
Identifying what encourages or discourages older consumers to complete an online purchase
Identifying the main information search pathways of older consumers when shopping online
Understanding what influences older consumers' trust in eCommerce websites
For the purposes of this research, older respondents were defined as being Australians of the baby boomer generation or above. This is aligned with existing industry research and census data segmentation that is commonly used. Therefore 'older consumers' in this paper has been used to refer to individuals 55+, while 'younger consumers' refers to those between 18 and 54.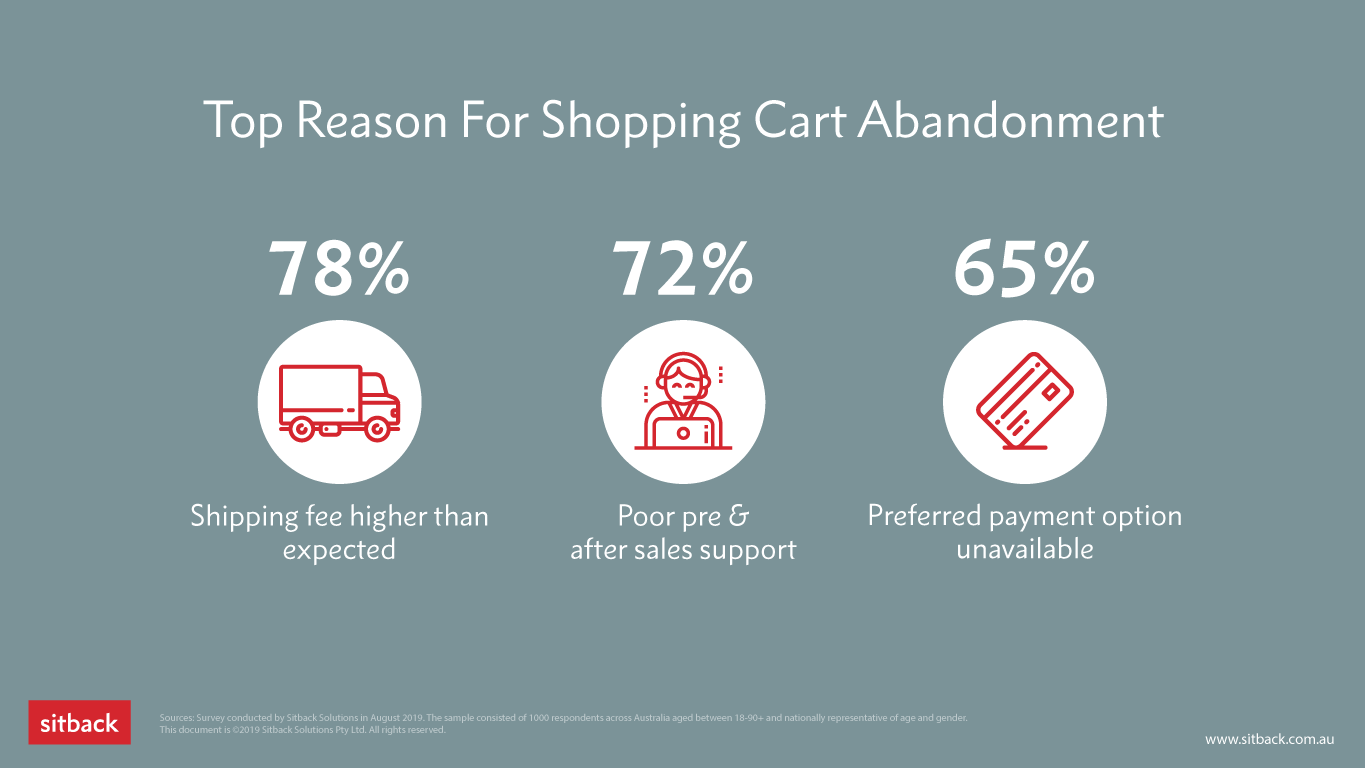 What did the eCommerce research tell us?
The findings explored in this report challenge some of the misconceptions many individuals and businesses may have of older Australians, particularly in the ways that their eCommerce needs and behaviours are similar and/or different to younger generations.
Some interesting findings captured in the research report include:
Older consumers are over 10% less likely to care about customer reviews and word-of-mouth recommendations than younger consumers. 
1 in 3 older consumers will choose to visit another website to find information, rather than emailing, calling or visiting a store in person. 
92% of older consumers do not consider chatbots and live chat to be influential in their purchasing decisions. 
The full research report that is now available explores each of the above findings (as well as other key insights) in depth, along with an examination of what this research means for modern businesses and organisations. Our UX recommendations are also provided as a starting point to aid discussions on how businesses can respond.
Download the generational eCommerce report