Use behavioural science to navigate your first 90 days at a new job
Starting a new job is never easy. But coming into your new position with a data-backed plan for acclimatising quickly—one that addresses not just your first few days, but your first months with a new organisation—can make the process as pain-free as possible.
From day one through to the end of your first 90 days, these science-backed suggestions will help you navigate your new role and set you up for success in the long run with your new employer.
Your First Week
Most organisations understand that new hires need time to acclimatise to their new roles. But while it's widely understood that this onboarding takes time, you can maximise your impact in this critical window with the following suggestions:
Introduce Yourself to Everyone
During your first week, try to introduce yourself to as many people as possible—not just your manager or direct reports, but personnel in other departments you'll need to interact with as well.
No matter how many people you meet—and it can seem endless in these early days—make an effort to remember their names. Leah Kemerling, Customer Champion at Zapier, finds that repetition and forging associations early on help to retain this information.
Recommended Reading on Getting to Know New People:
Ask Lots of Questions
Whether or not you believe there's no such thing as a stupid question, the first week in any new job is an exception to this rule—a carte blanche opportunity to ask as many questions as possible about everything you need to know.
Recommended Reading on Asking Better Questions:
Learn to Navigate Your Workspace
If your new employer is still working from home, you're in luck. Orientating yourself to your new workspace will be easy—it's the same home office (or closet office, or kitchen table office…) you've been working in over the past two years.
But if you'll be joining a new bricks-and-mortar office, use your first week to answer important questions about your workspace. Where should you park? Do you have all the equipment or office supplies you'll need? Do you need a keycard to access any particular areas? How is recycling handled?
Recommended Reading on Working from Home: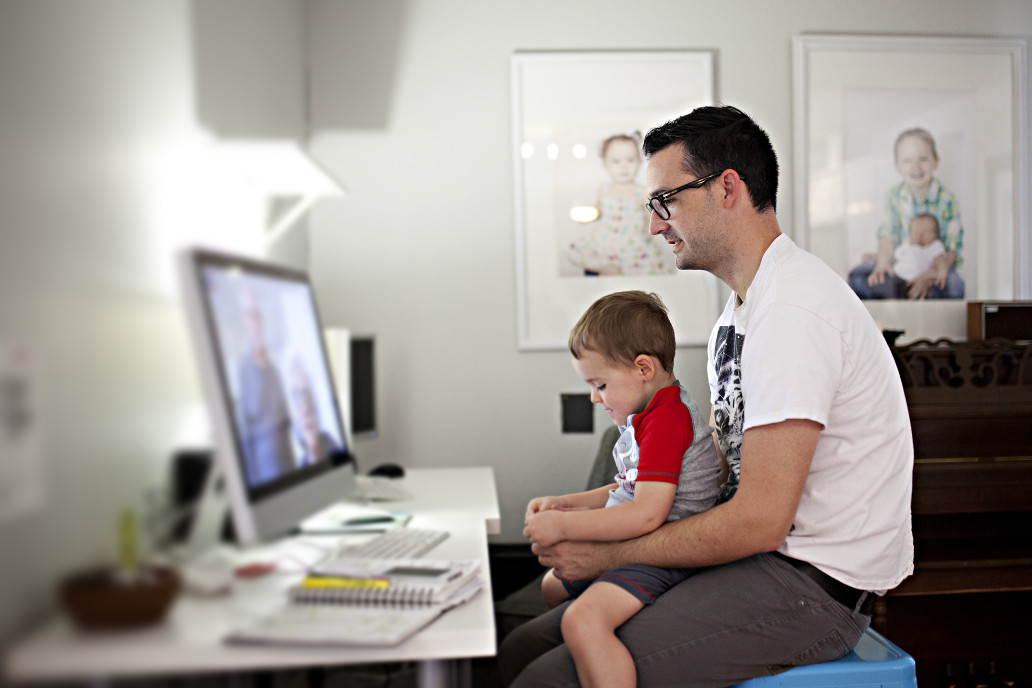 Add Value as Quickly as Possible
As you learn the lay of your new land, it can be tempting to keep your head down and stay quiet. But your first week can be a great opportunity to establish yourself as a contributor by adding value early on.
For instance, if your new company's website would benefit from a UX or customer journey audit, reach out to Sitback! We'll complete it free of charge, and you'll look like a rockstar from day one.
Recommended Reading on Adapting to New Circumstances:
The Rest of Your First Month
Once you've found your footing in your new role, spend your next 2-4 weeks continuing to integrate yourself into your new organisation.
Get Acquainted with Your New Team
You've made your introductions during your first week. Next, invest in deepening your connections with members of your team or take the time to identify potential accountability buddies.
If you're working in-person, grab coffee or lunch with different people each day to get to know them better. If you're working remote, ask to arrange social meetings that will help you get to know your teammates' interests, hobbies, and preferences.
Recommended Reading on Building Connections:
Research the Company
Although you might have done some research on your prospective employer during the interview process, now's the time to use your insider access to learn even more. Consider exploring:
Your company's position in its industry
How its products or services stack up against competitors
What new initiatives are underway
Your company's vision for the future
Develop a Good Routine
Your first week should have left you with a good understanding of your tasks and responsibilities. Now, use this understanding to start developing routines that will set you up for long-term success in the role. This is possibly one of the most important factors to ensure your success: developing habits that ensure you're consistently moving forward, rather than stagnating through procrastination.
Timeboxing can help, though there are plenty of other calendaring strategies out there if this one doesn't suit. Just be cautious of leaving too much free time on your calendar—one study linked it with an overall lower sense of wellbeing.
Recommended Reading on Forging Good Habits and Routines:
Define Success with Your Manager
Some managers will explicitly define what they view as success in your role. If yours hasn't, take the opportunity early on to set crystal-clear expectations. Not only will this help you hold yourself accountable to your agreed-upon standards, it'll also minimise the likelihood of ugly surprises popping up at your first review.
Recommended Reading on Successful Goal-Setting:
Your Next Two Months
Ideally, you've put yourself in a position to score some early wins in your first 90 days. Make sure your hard work doesn't go unnoticed by celebrating these successes with the rest of your team. Here's what else to focus on at this point:
Challenge Yourself
As you near the completion of your first few months, the intense learning curve that comes with any new role should begin smoothing out. But rather than settle into complacency, use this time to challenge yourself.
Recommended Reading on Self-Improvement at Work:
Set Boundaries
Work/life balance is important—even if it isn't always easy to achieve. Understanding how others set boundaries can help inspire you to create and enforce your own.
Recommended Reading on Boundary Setting:
Review Your Progress
Don't wait for your manager to hold you accountable. As your first quarter with your new company comes to a close, take the time to assess your progress and identify ways to improve on your own.
Recommended Reading on Independent Self-Assessments:
Maintain Your Old Network
Finally, no matter how much you're enjoying your new role, don't allow yourself to lose track of old connections.
Maintaining your old network can be critical if your new job doesn't pan out, though circumstances don't need to be that dire for old associations to prove helpful. At Sitback, for example, we always encourage outgoing workers to stay in touch. We all create personal bonds while working together and love to hear when ex-team members have babies, get married or buy their first home. On a professional level, our Sitback alumni network continues to look out for each other as careers develop; opening doors for new opportunities, connecting people across professional networks, or just offering advice when it's needed. And often, ex-employees find their way back to Sitback in the end, either as clients or by rejoining the team and sharing their new skills and experiences.
To The Future… & Beyond
Staying in touch with old contacts—in addition to following the other science-backed suggestions here—can help set you up for success in your new role, in your first 90 days and beyond.
If you've just started out in a new role—congratulations, we hope it leads to fantastic things for you! And if these tips have helped you feel more confident while you settle in, we'd love to hear about it.
We'd also encourage you to share this article with other people in your network who are starting a new chapter in their careers. While it can be an exciting but scary time, having a science-backed plan for how to tackle your first 90 days will help you navigate your new role and ensure success in the long run.