Remote user research: what it is & when you should use it
I've just started a placement at Sitback for my Masters. Fortunately, I've had some prior experience with in-person UX methods. Unfortunately, I've managed to work in the office a grand total of one day before the work from home policy was implemented as a result of the Coronavirus pandemic! With client meetings and testing now entirely being done remotely, I've had some time to absorb and adapt. Here are some things that I've learned about remote user research while working alongside my new colleagues in the Experience Design Team.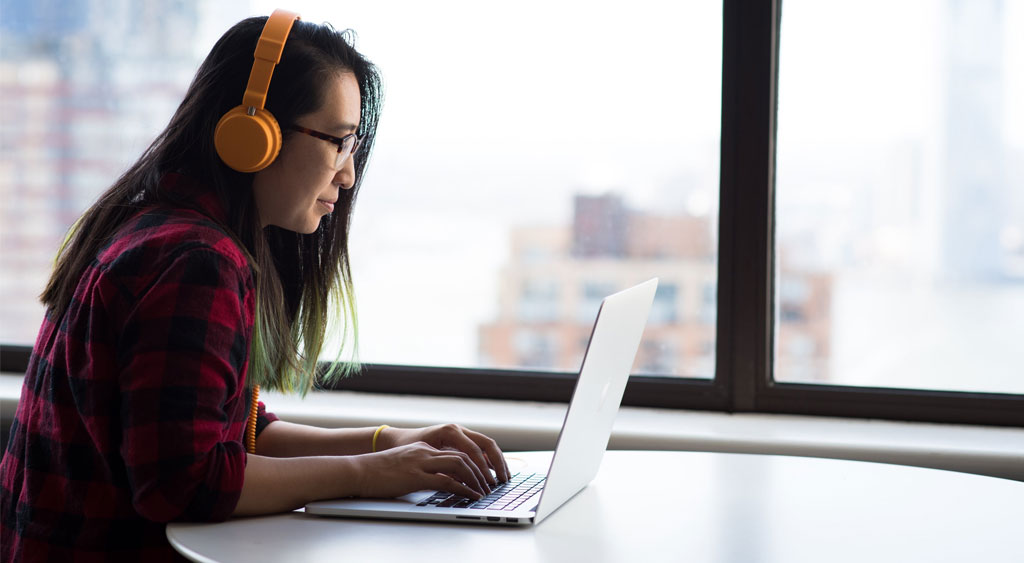 What is remote user research?
Remote user research is essentially just research that is conducted from a little farther away – which changes the location of the research from in-person to virtual. The main benefit to remote user research is the additional flexibility for the participant, as they can engage in research from the comfort of their own home (or wherever they're self-isolating). This flexibility applies to the moderator as well, which saves the time spent on the commute and on-site setup.
So why don't we usually just do all user research online?
Commonly, research like usability testing is done face-to-face, as it is important to learn and observe the user's behaviour in a controlled environment, free from distractions and unexpected variables. Conducting in-person research also allows the facilitator to observe participant's facial expressions and body language, which can prove invaluable for recognising when to prompt further questioning. However, in-person testing is usually more expensive, and may not be feasible depending on the budget. What it comes down to is this: Your methodology should match your objectives. If your goals around what you want to learn, who you want to test, and the overall feasibility aren't compromised, remote research is a great option.
Okay, what tools should I use for remote user research?
In most cases, all you need to conduct remote user research is a laptop. You don't need proprietary software, though it can make it a lot easier. Here are a few of our favourite (and free!) tools that can be used to conduct research:
You can use any software that matches your objectives, even if it isn't a dedicated UX tool. For example, Trello was originally designed for scheduling and project planning – however, its flexible list-making features make it suitable for card-sort activities.
What if remote research is the only option?
If in-person testing is not an option (possibly due to a global pandemic), and you must obtain data around participants' body movements or workplace interactions, you might have to start improvising with tools and techniques. Potential workarounds could involve creative uses of multiple devices or cameras on Zoom – one to complete an activity and record face movements, and another to record the participant's body movements. Alternatively, making sure your interview/survey covers questions around behaviours in their regular workplace could suffice as well. Whatever solution you MacGyver up, the most important thing is that you make sure participants are comfortable and give consent to your methodology.
Final considerations
Here's a checklist of things to consider before you kick-off your user research:
Have participants been briefed on what to expect during the session?

How will note-taking/recordings of the session be done?

Have you obtained consent to start recording the session?

Hardware/environment participants need – do they have a mouse/headset/webcam/a quiet place for an hour?

Do you and your participants both have stable connections that will support screensharing and/or video calls?

Are your participants comfortable downloading the required software on their computer or mobile?

For the context of the research, do you need to observe their face/body movements?

Do you need to observe them interacting in their physical work setting?

Have you trialled the software/done a test run?

Do you have a plan B for when technical difficulties occur?
So, now what?
I hope your remote research is fruitful and doesn't have (too many) technical difficulties! At the end of the day, remote research can't completely replace in-person testing. However, if budgets are limited, travel is not feasible, or in the case of nationwide social distancing, then remote research is definitely a useful alternative.
---
Hungry for more?
We've got loads of helpful resources to assist you in elevating your customer experience, including a UX Workshop Toolkit that can also be leveraged when running workshops remotely. Subscribe to our Blog to be kept up to date on all of our latest tips, tricks and news relating to UX and Website Development. Oh, and have you got your set of Cognitive Bias Cards yet?